Yokogawa Data Logger real time display system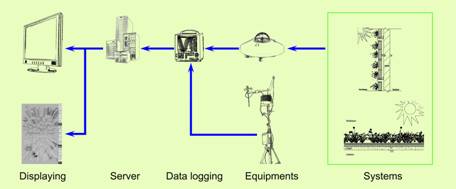 Yokogawa Data Logger real time display system
With unparalleled measurement, display, and connectivity functions, the new DXAdvanced data acquisition and display stations provide all-in-one data measurement, visualization and historian functions. At the same time they can seamlessly integrate with your existing I/O and plant SCADA/HMI systems.
As the next generation DAQSTATION, DXAdvanced is built on years of field-proven performance with YOKOGAWA quality and reliability built-in.
The DX2000 provide up to 12 or 48 Universal input channels respectively, providing high performance standalone recording functions. It can be used in various applications as an easy to use, traditional paperless recorder
The fastest sampling that the system provides is a scan interval of 25 ms. This capability allows all DXAdvanced models to capture and record fasttransient input signals.
nForce Solutions Pte Ltd is experienced in customizing solutions for DX Yokogawa Data Logger system.
Our system is currently functioning at Department of Building - School of Design and Environment - National University of Singapore. The system combines logger launch and readout functions with data plotting capabilities, enabling users to analyze environmental conditions recorded with DX series data logger. Intuitive GUI allows user to select environmental parameters to display, format graphs, perform analysis, and display the data in real time.
The System is developed by using LabView from National Instruments, and .NET framework from Microsoft.