HOBO Weather Station - Realtime Weather Mornitoring System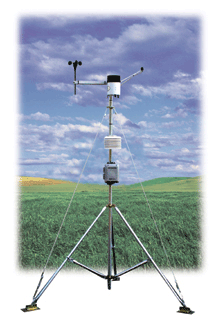 RealTime Weather Monitoring System:
nForce Solutions Pte Ltd is experienced in customizing solutions for HOBO Weather Stations system.

Our RealTime Weather Monitoring System is currently functioning at Department of Building - School of Design and Environment - National University of Singapore. The system combines logger launch and readout functions with data plotting capabilities, enabling users to analyze environmental conditions recorded with HOBO Weather Station. Intuitive GUI allows user to select environmental parameters to display, format graphs, perform analysis, and save projects for future use. Our software also measures the Environment Temperature, Solar Radiation, Wind Direction, Wind Speed, Rain, RH and display the data in real time.
The system is developed by using LabView from National Instruments, and .NET framework from Microsoft.